Teoh Swee Sun
Managing Director & CEO
Teoh Swee Sun has served as the CEO since he founded the company in 2002. Teoh is also the majority shareholder of the company. Besides overseeing the daily operations of the company, Teoh is also directly involved in the company's product research and development functions.
Teoh received his licentiate in rubber technology from the National College of Rubber Technology, UK. and is also a member of the ESD Association, USA.
Prior to founding CE Technology, Teoh was the managing director of Sinetimed Latex, which he co-founded in 1987. Started as an independent manufacturer of latex finger cots and cleanroom gloves, the company later become a wholly owned subsidiary of Trans Capital Holding Berhad which was subsequently listed in KLSE in 1996. In 1999, WRP Asia Pacific Sdn. Bhd. acquired a majority stake in Sinetimed Latex Sdn. Bhd. and subsequently changed its name to WRP Sinetimed Sdn. Bhd.. Teoh served as the president of the company until May 2000.
Chang Mook Sang, aged 58, is our Executive Director. He was appointed to the Board on 19 July 2017. Chang supports the overall manufacturing operations and in particular the engineering facilities as well as safety aspects of the daily operational activities. He graduated from the Institute of Further Technical Education in association with the Federal Institute of Technology with a diploma in Electrical Engineering in 1986. He subsequently graduated from the Penang Skill Development Centre with Mid-Kent College with a Higher National Diploma in Electrical and Electronic Engineering in year 1998. He has been a competent person certified by the Energy Commission Malaysia to take charge of low voltage systems (without aerial lines and power stations) since 1998.

In 1986, he joined Rusch Sdn Bhd ("Rusch") as a chargeman, where he led a group of technicians and oversaw the operations of the engineering department, including purchasing, maintaining, testing and upgrading of plant facilities. He left Rusch in 1994 and joined Applied Magnetic (M) Sdn Bhd ("AMC") as a facilities engineer. At AMC, he supervised the daily installation work done by a group of technicians and maintained the plant machineries and cleanroom facility.

In 2000, he left AMC and joined WRP Sinetimed Sdn Bhd ("WRP") as manager, where he managed the cleanroom gloves division. In 2001, he was promoted to the position of operation manager and oversaw the production, facility management, storage and shipment. He left WRP in 2002 and joined our Company as operation manager, where he was responsible for overseeing the management of our production facilities and providing support in operational and safety matters. He was also responsible for overseeing production efficiency, cost effectiveness, product quality and timely delivery of products. In 2004, he was promoted to the position of senior manager. In 2017, he assumed the position of Executive Director and oversees various operational aspects of our Company.
Chang Mook Sang
Executive Director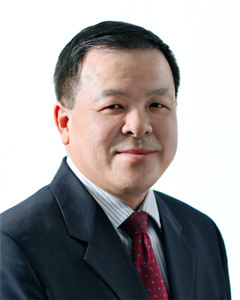 Chen Boon Heow, D.B.A.
Non-Independent Non-Executive Director
Chen Boon Heow has served as a non-executive director at CE Technology since 2007. He is a practicing chartered accountant under Chen & Co. Chartered Accountants, which he founded since 1989. He is also the director of PAC Tax Services Sdn. Bhd.

Chen attended University of Malaya where he received a bachelor in accounting in 1984. In 2005, he completed his doctorate in business administration at University of South Australia.

Professionally, Chen is a member of Malaysian Institute of Accountants (MIA) and Malaysian Institute of Certified Public Accountants (MICPA), as well as a fellow member of Chartered Tax Institute of Malaysia. He also holds a fellowship with CPA Australia.

Prior to private practice, Chen worked as an auditor at Hanafiah Raslan & Mohamad.
M. Sham Sunder has been a non-executive Director of CE Technology since 2007. He is the managing director of Syarikat Pembinaan DSR Sdn. Bhd., a Class A contractor in construction which he founded since 1988.


Sham has a bachelor degree in civil engineering from Indian Institute of Technology Kanpur. He began his career at Public Works Department (JKR) as a civil engineer in 1977. From 1981 to 1988, he worked as a project manager at Wan Sam Construction Sdn. Bhd., which is also a Class A contractor in construction business.

In addition, Sham has played an active role in supporting the business interests of ethnic Indian community in Malaysia. He was elected as the president of Kedah Indian Chamber of Commerce & Industry since 2002, and vice president of the Malaysian Associated Indian Chamber of Commerce & Industry from 2004 to 2008.
M. Sham Shunder
Non-Independent Non-Executive Director
S.S. Teoh
Managing Director & CEO
M.S. Chang
Executive Director
Z.H. Teoh
Executive Assistant to CEO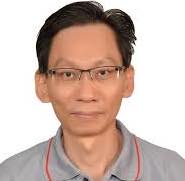 Melwin Ho
Financial Controller
C.K. Chee
Senior Manager in Manufacturing

Arulananda
Senior Manager in Engineering & Facilities

E.L. Lee
R&D / Technical Services Manager

Lucy Ong
Adm. / Acc. & Finance Manager
L.Y. Yip
Business Support Manager
Poobalan
Cleanroom Post-Processing Manager
Satheesha
Compounding & Dipping Manager