adhering to strict standards
Our gloves have been trusted by major MNCs in the high-tech industries worldwide. One of the crucial factors behind our success is the strict quality control policy and innovative technologies that we have developed and adhere to over the years.
Our guiding principle in quality control has always been to ensure what comes in is right, what goes out exceeds customer's expectations. To keep up with our high quality standards, we carry out stringent quality checks as well as laboratory testing, at every stage of our production process so as to control defects and ensure the right product is manufactured.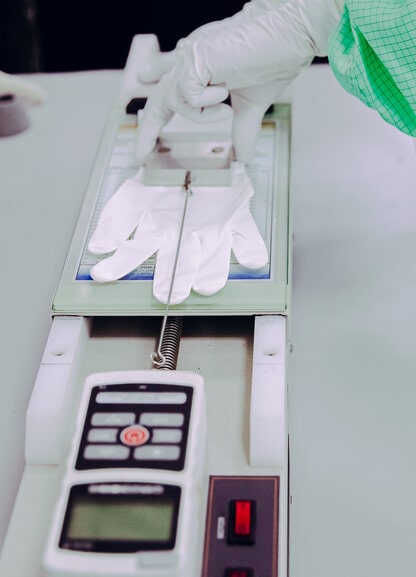 We also have regular in-house trainings and operational meetings to ensure our employees are exposed to the best knowledge and precise manufacturing techniques.
We strongly believe that inspection at the early stages of production is far more important and effective than final release inspection.